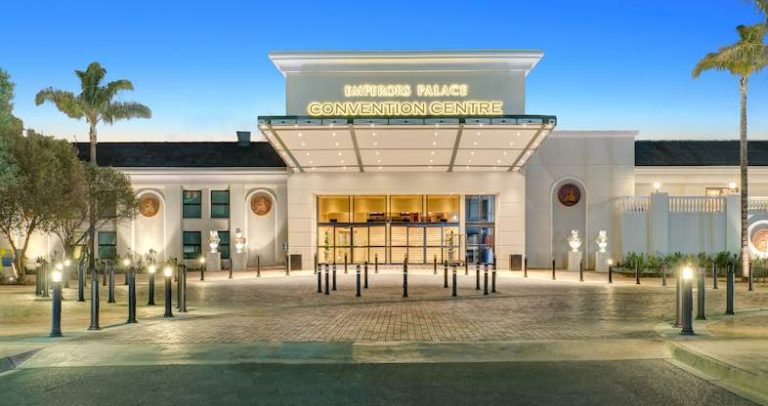 The 2023 AOAC Africa Conference will take place at the Emperors Palace Convention Centre, situated in Kempton Park Gauteng, next to OR Tambo International Airport.
The scientific programme and Exhibition will take place in the North Wing (Assembly Rooms I-VI).
The Welcome Reception on 29 March will take place in the Exhibition Hall.
The official Conference dinner will take place on the 31st of March, at the Olympus Sky Bar at Emperors.
Getting to Emperors
64 Jones Road, Kempton Park Johannesburg, South Africa. Just let the security know that you are going to the AOAC Africa Conference and receive complimentary parking every day
GPS:
S: 26° 08′ 55.10″
E: 28° 13′ 20.17″
Getting from and to the Airport
Need a lift from O.R. Tambo International Airport? We've got you covered! 
Emperors has a  complimentary shuttle service that runs daily (Mon – Sun) to the airport. Catch it from the D'oreale Grande and Metcourt Hotels at Emperors Palace every hour, on the hour from 07h00 – 23h00.
If you need a lift from the airport, their shuttle can be found at the Shuttle Bus Terminal at O.R Tambo and will deliver you to your hotel.
If a Private transfer is required please click here to email their Transport Desk for a booking and confirmation (costs for your own account).